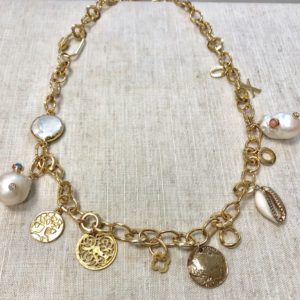 I call this series of eclectic hanging pieces…..
"The Italian Riviera Series"
Imagine yourself in a flowing linen dress , fabulous espadrilles,  a great straw bag and this beauty!
It truly is a fashion must have….. the more "baubles" that are hanging the better.
You might have charms sitting in your jewelry box , that you just might want to add.